Tubeless Tyres
Fitted to Your Wheels
At Hunt we are huge advocates of tubeless tyres and the benefits that they can give you. Lower rolling resistance, enhanced grip and increased puncture resistance make their advantages hard to argue. A unique service that we offer you at Hunt Wheels is the tubeless tyre fitting service. To help you realise the benefits of using a tubeless setup we will fit tubeless tyres to your Hunt wheels before shipping. We currently offer have a number of tubeless tyres in stock.
The Schwalbe Pro One is considered the benchmark in road tubeless tyre technology and have truly tipped the balance from clinchers to tubeless tyres, with incredibly low weight and Schwalbe even show tested them as having 2 watts lower rolling resistance than their previous best tyre. The highly respected German Magazine TOUR said "Unbeatable with punctures... – the "self-repair" with sealant means that no tube can compare ... The Schwalbe PRO ONE (performed ideally and can be installed without tools and is immediately sealed) weighs approx. 290 grams including 40 millilitres of sealant, while the Conti [GP4000s] folding tyre with tubes weighs 320 grams." The micro skin tubeless casing means that these tyres are fantastically light and roll extremely fast. These are the best tyres for performance road riding. We currently have extremely limited stock so please order now to avoid dissapointment.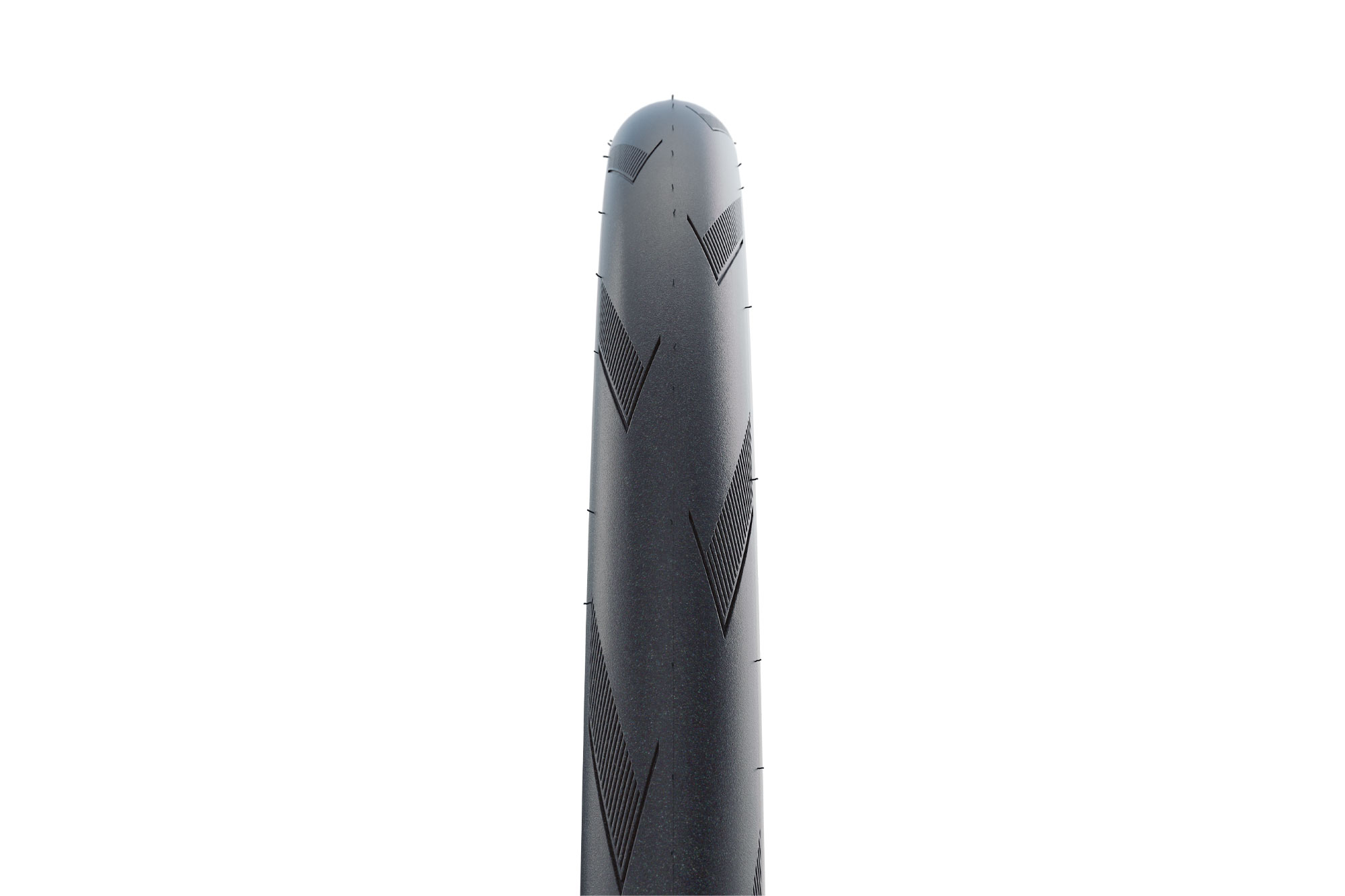 Schwalbe have launched the new G-One Speed Tubeless Tyres designed to take on the toughest classic races and perfect for winter training.
The Schwalbe Tubeless road tyres consistently win plaudits from journalists and customers alike. We have been testing them for a long time and have been very impressed. The One Pro's are Schwalbe's top of the range tyres and feature their triple compound tread so you get extremely low rolling-resistance combined with excellent grip and durability. The G-One Speed is available in 30mm which offers a large tyre volume and unbeatable grip in adverse conditions. A light dotted tread enhances grip even further and as a result makes this tyre ideal for use on wet and gritty winter roads.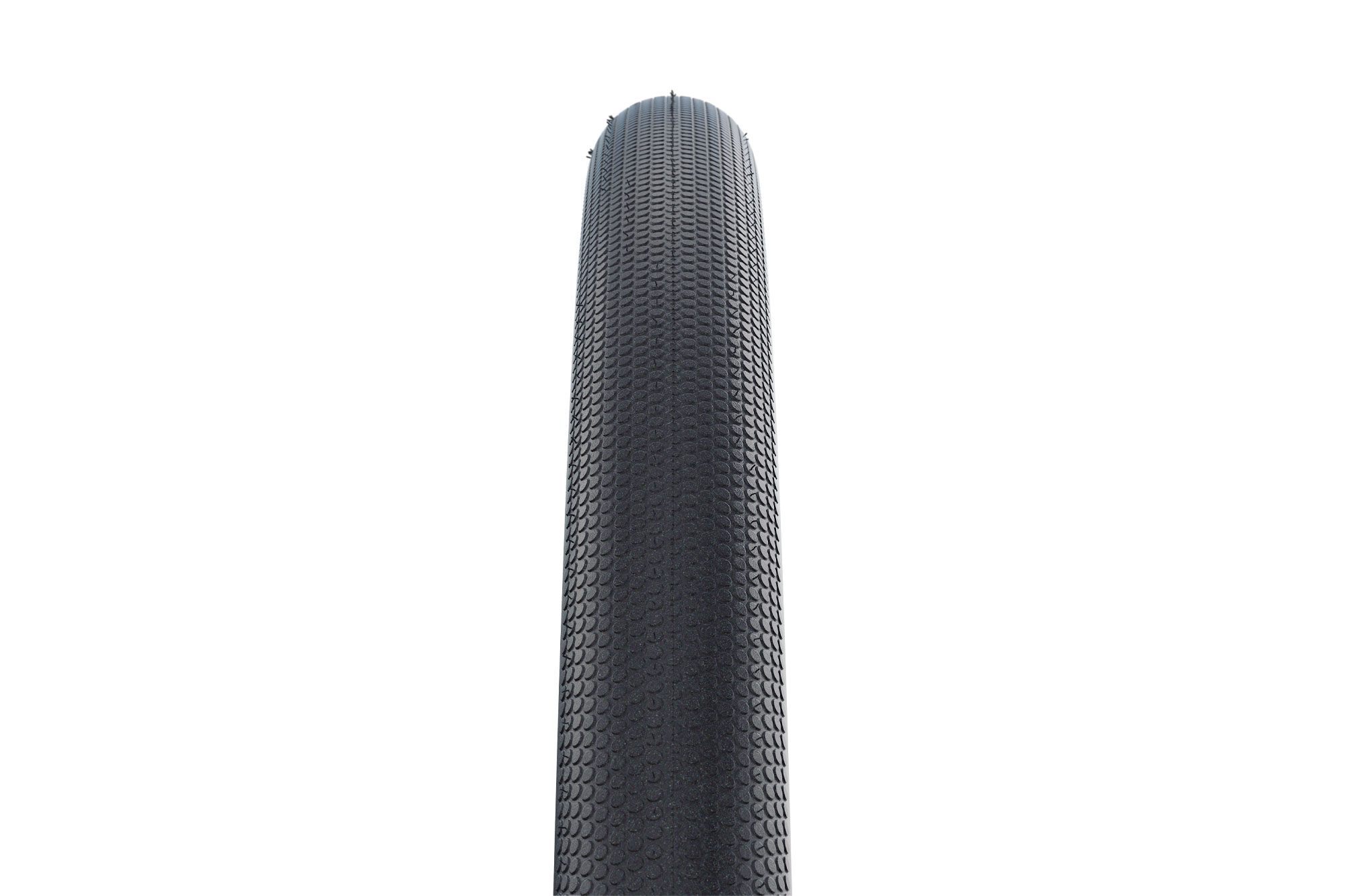 The gravel tyre for commuters and adventurers. Incredible cornering stability and high durability thanks to large blocks on tread edge.
Ideal for hitting a mix of road and off-road, the Schwalbe G-One Overland will eat up any terrain you throw at it. Super smooth rolling on tarmac, with the added puncture protection that Schwalbe tubeless tyres are known for, the G-One Overland will have you covered when you cross from road to trail and back again.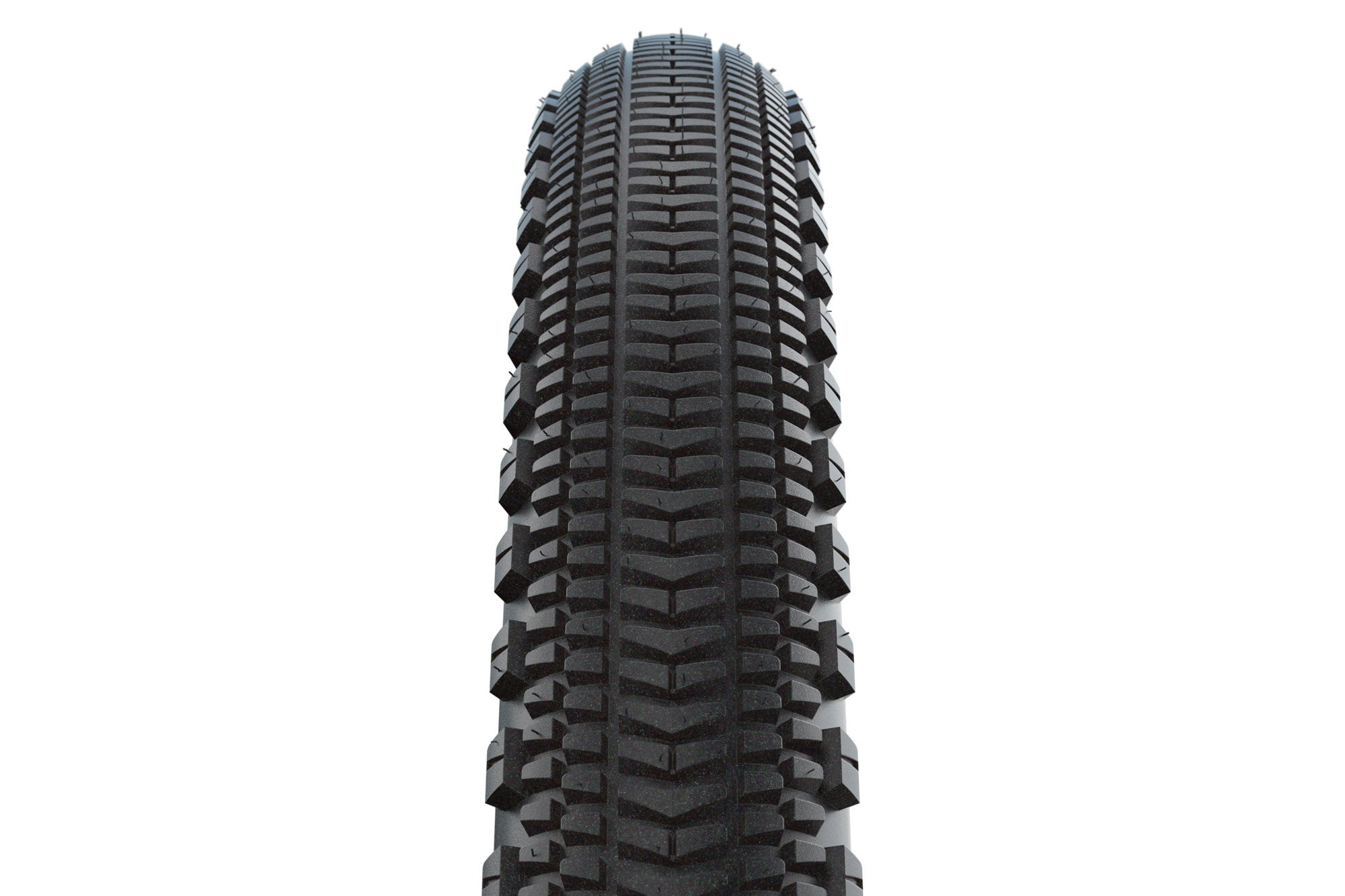 There is not very much to say about the Schwalbe Magic Mary. It is one of our favourite tyres for the most aggressive riding out there. Striking a great balance between speed and grip it is a great option for almost any track out there. The high-volume casing offers maximum braking traction and cornering grip, even in extremely muddy terrain thanks to the strong shoulder studs and aggressive, open tread design. Ride in dryer conditions? We find that the Magic Mary is perfect for finding traction where other options are simply left behind.
The Hans Dampf is one of the most balanced tyres out there. Providing superior control on rough terrain as well as amazing grip in flowy singletrack, the Hans Dampf is the best kind of all-rounder. The high-volume casing offers maximum braking traction and cornering grip for when the trail becomes aggressive. But when gravity stops working its magic, the Hans Dampf will not leave you behind. The continuous tread pattern is closely spaced meaning that this tyre tracks well and has a lower rolling resistance over more aggressive options.
Choose this tyre combo for loose to wet conditions with your Enduro Wide wheels. It's a great option if you want an aggressive, all round option knowing it has your back for most conditions.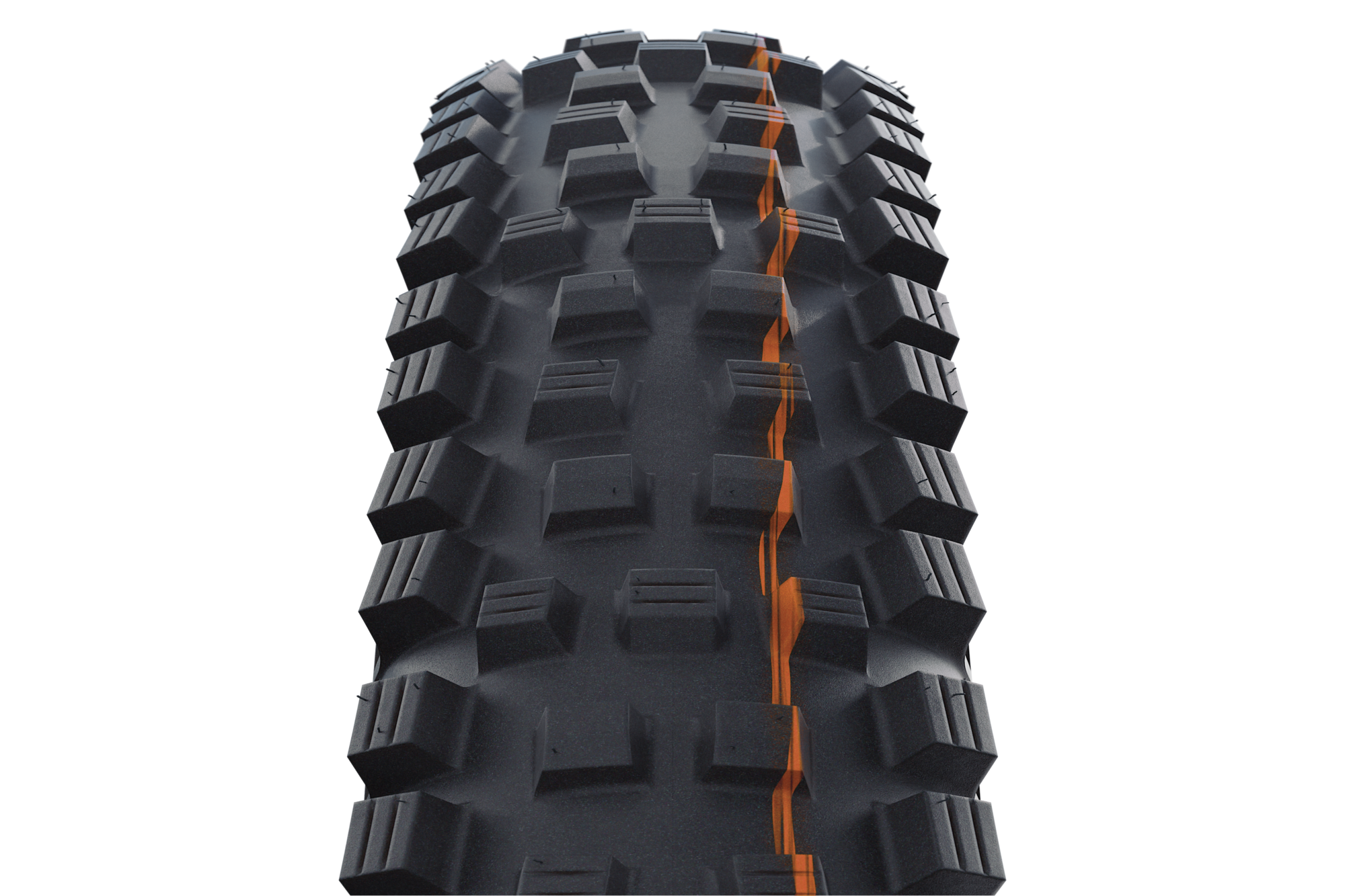 Browse our collections of tyres now:
*Please note all tyres must be purchased with a HUNT wheelset. If you have any questions please contact our Rider Experience team.