Manu & Katrien:
Race Around Rwanda

Manu & Katrien are more than just HUNT Beyond riders, they're partners, parents, and adventurers. Having to squeeze in early morning 5.30am training rides before spending the day out as a family takes a certain type of mentality, one that has seen them tackle events such as the Atlas Mountain Race, the Tour Divide and the European Divide Trail. Earlier this year they headed to central Africa to test themselves against the Race Around Rwanda.
Manu sent us over some snaps & snippets that encapsulated the race.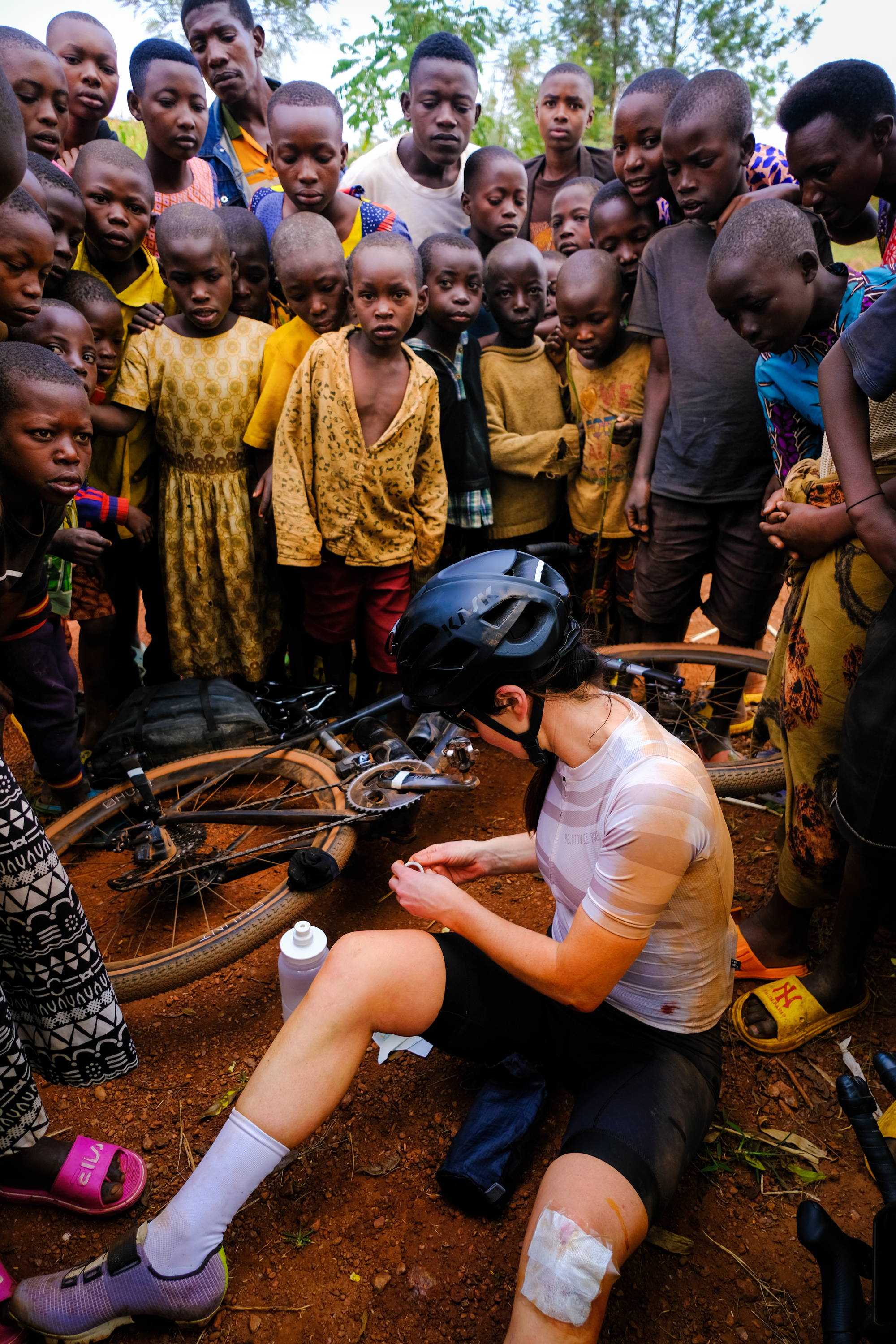 100 km into the race Katrien had to slam her brakes on for a girl that unexpectedly crossed the street. She fell and scratched her left side pretty bad. Road rash, a swollen knee, a broken shifter and a cracked helmet were the result. This is how we ended up when looking for a more quiet place to dress the wounds.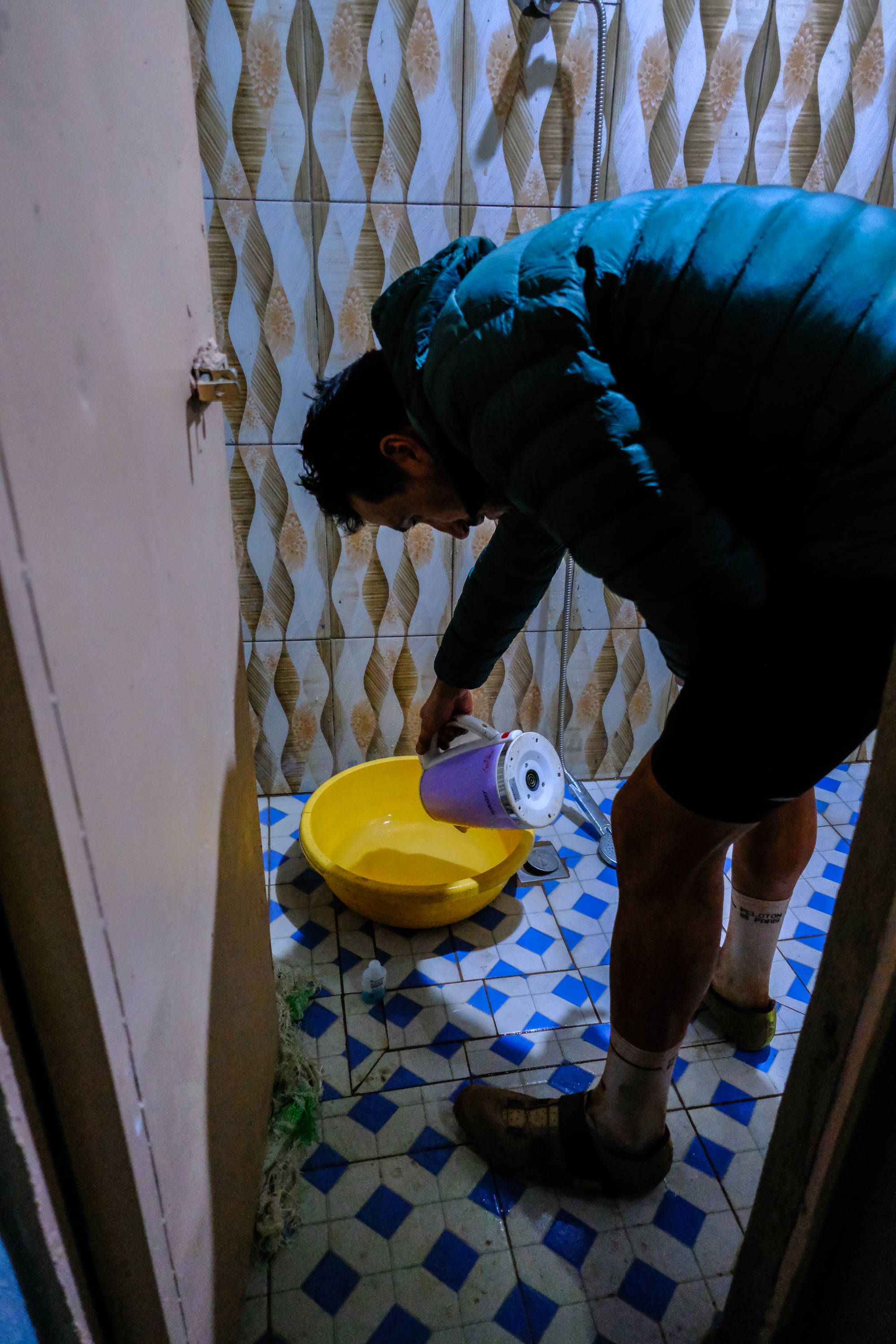 After 300 km we stopped to get some rest. We ended up in a small village, not listed on the map. When asking a local for a place to stay he showed us a cafe with two small guest rooms and the only warm 'shower' we had during the race. The guy showed up again 15 minutes later with two plates of rice, beans and potatoes and some bottles of Fanta.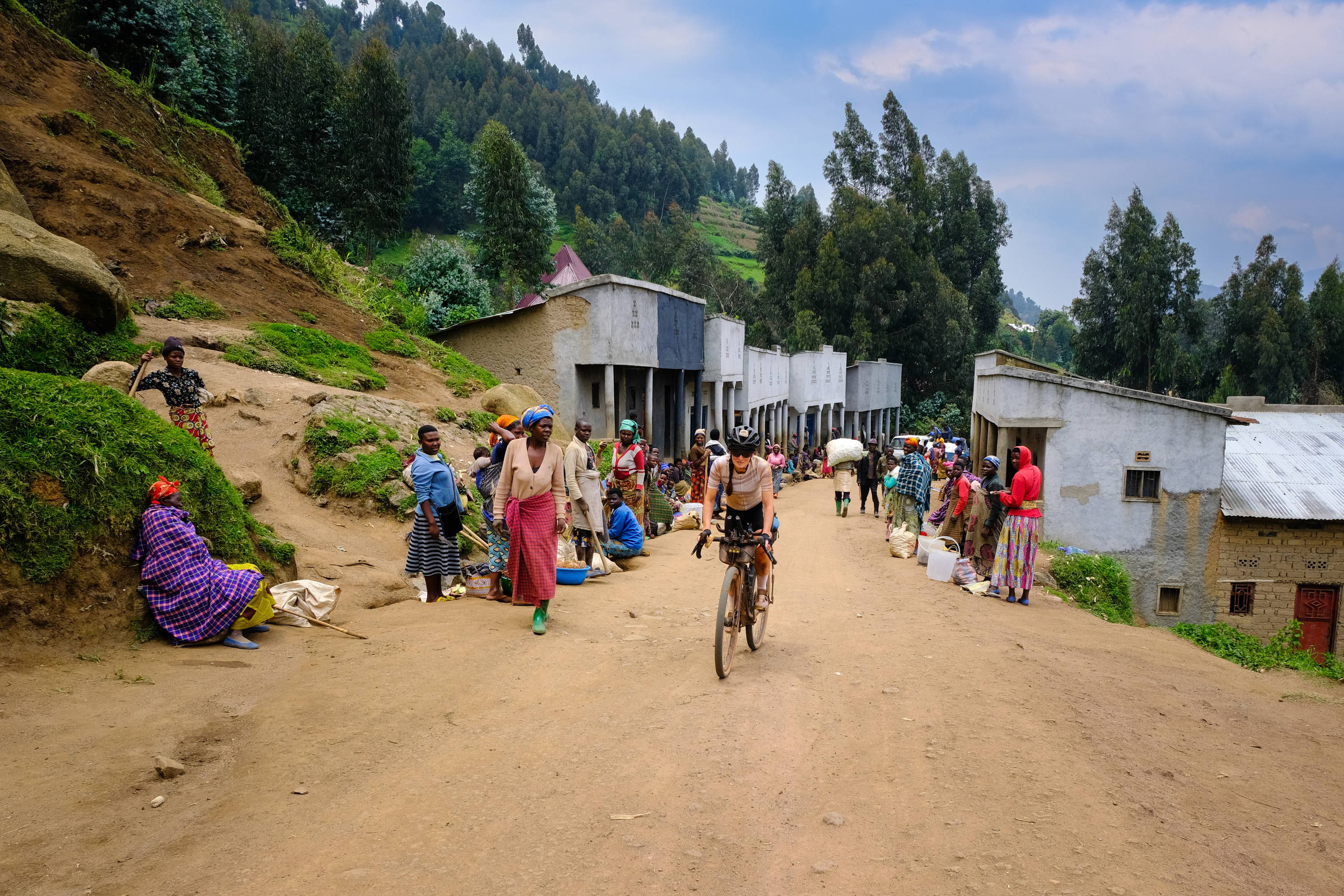 The warmth and kindness of of the people are what makes this a truly unique experience. All day long kids cheered us on and chased us up the hills, velo taxi's outraced us. A friendly 'Waramutse' brings a smile to everyone's face.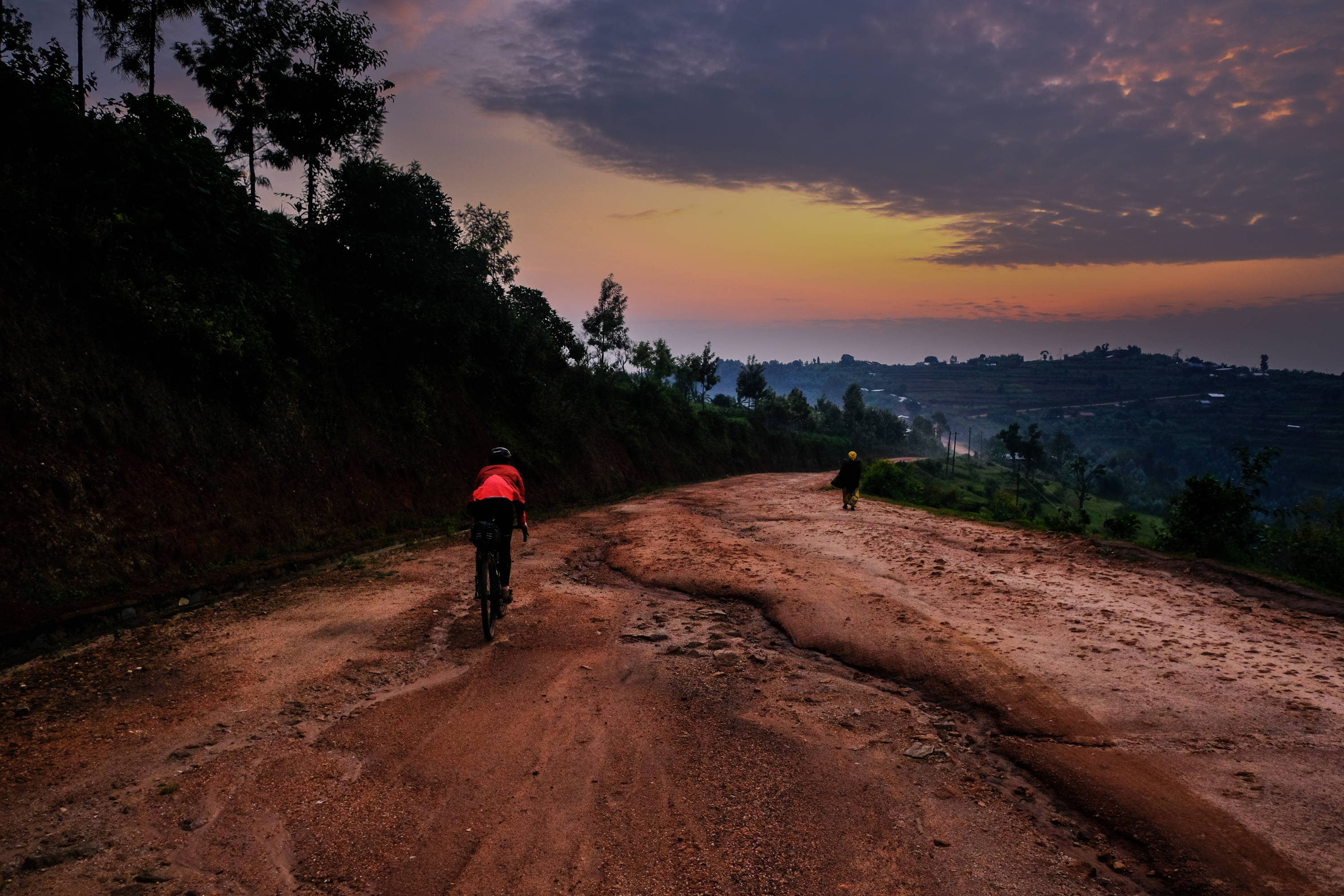 No Race around Rwanda is the same. After the rain season a perfectly smooth gravel section can become very rough with huge gulleys crossing the road.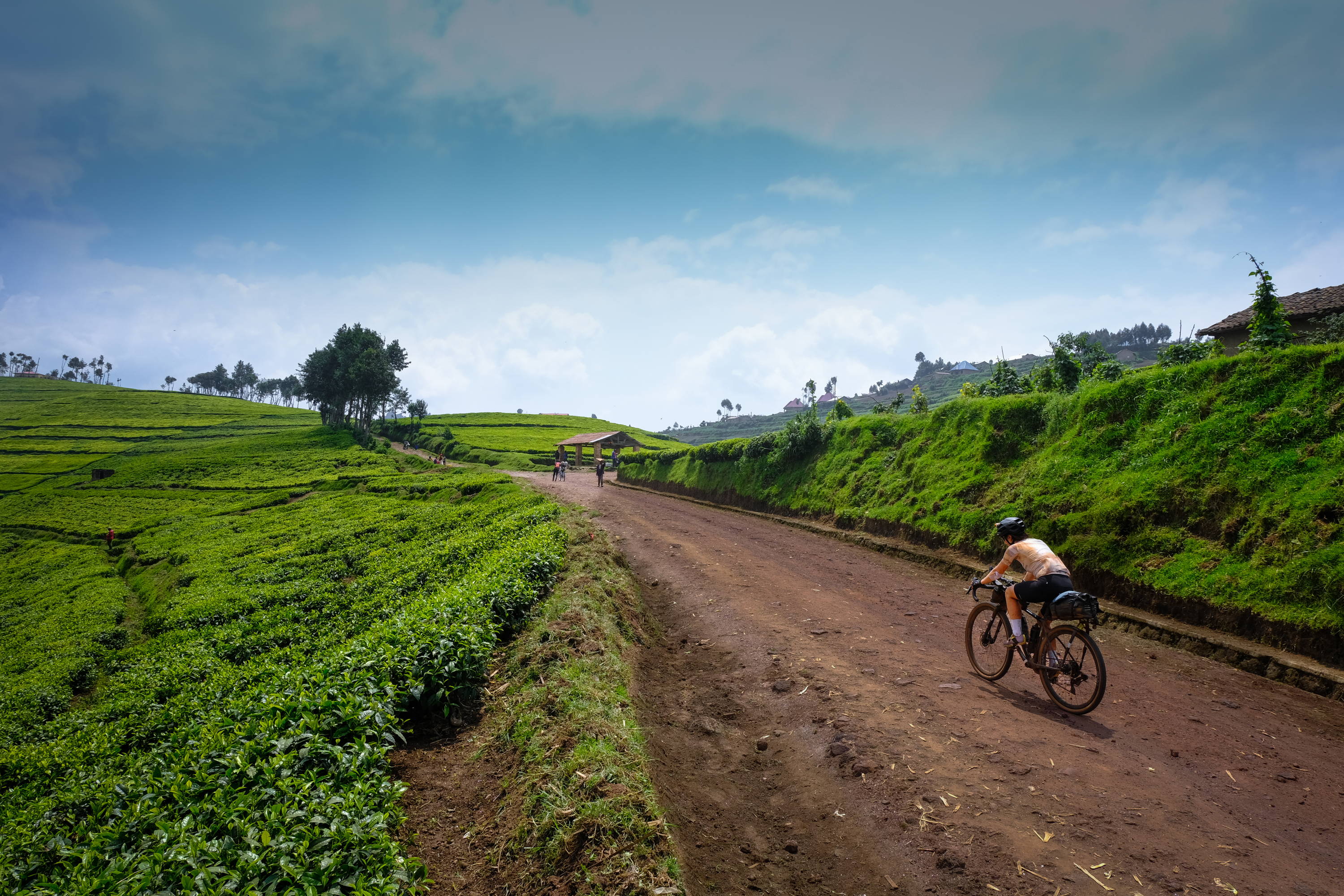 The tea plantations are very characteristic for the Rwandan landscape. Seeing them usually meant long and often steep climbing above 2000 m.