UP! UP! UP!
Richard Cartland

During the week Richard Cartland is one of the Rider Experience team leaders here at The Rider Firm, but at the weekends you'll likely find him riding really fast up hills. He's our resident Hillclimb TT Aficionado and doesn't like to carry any extra weight, either on his bike or his body (I suspect he was the catalyst for the Fish and Rice for lunch trend here in the office).
We took a few minutes out or our workday to find out what Rich loves about the sport.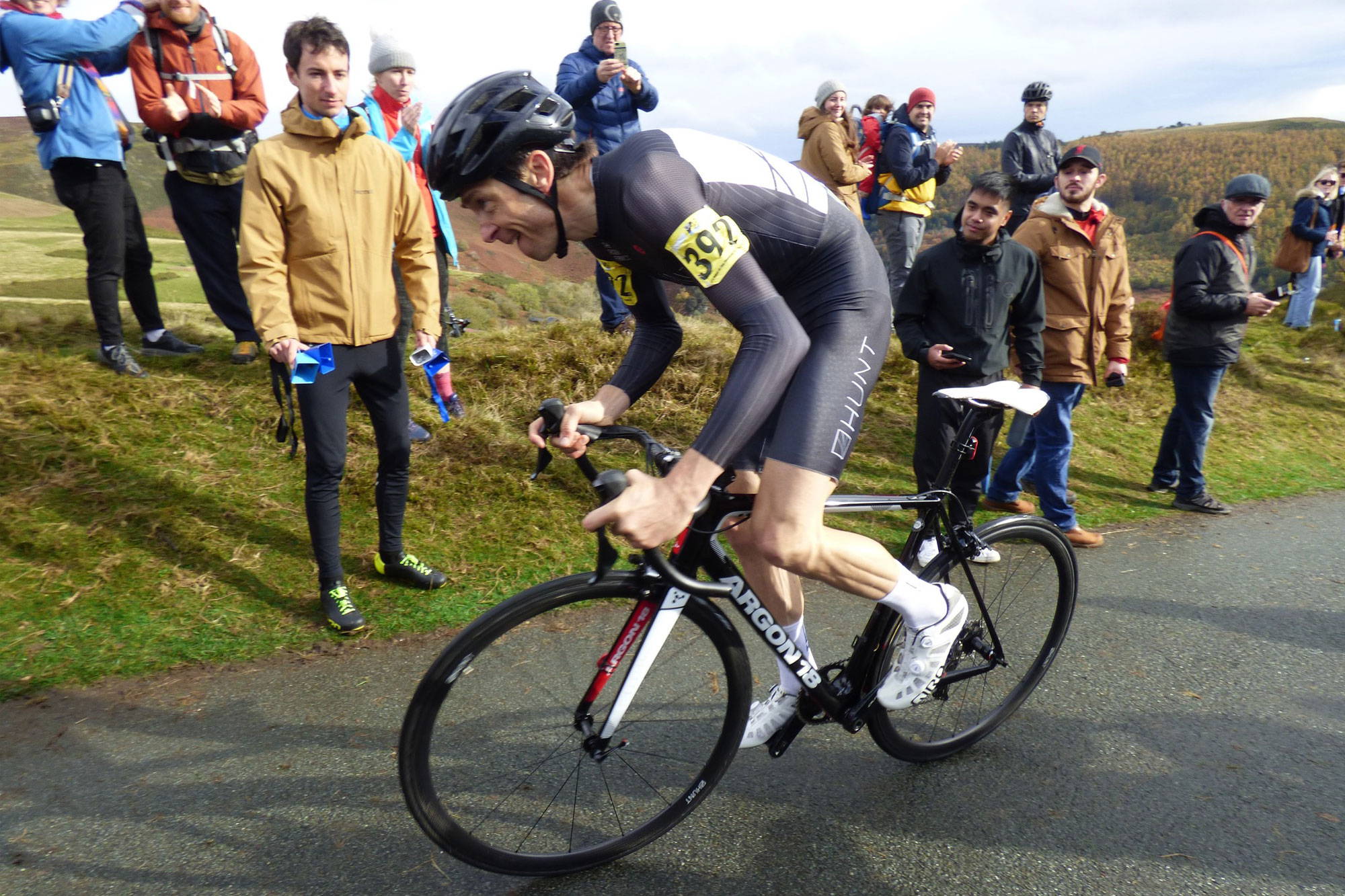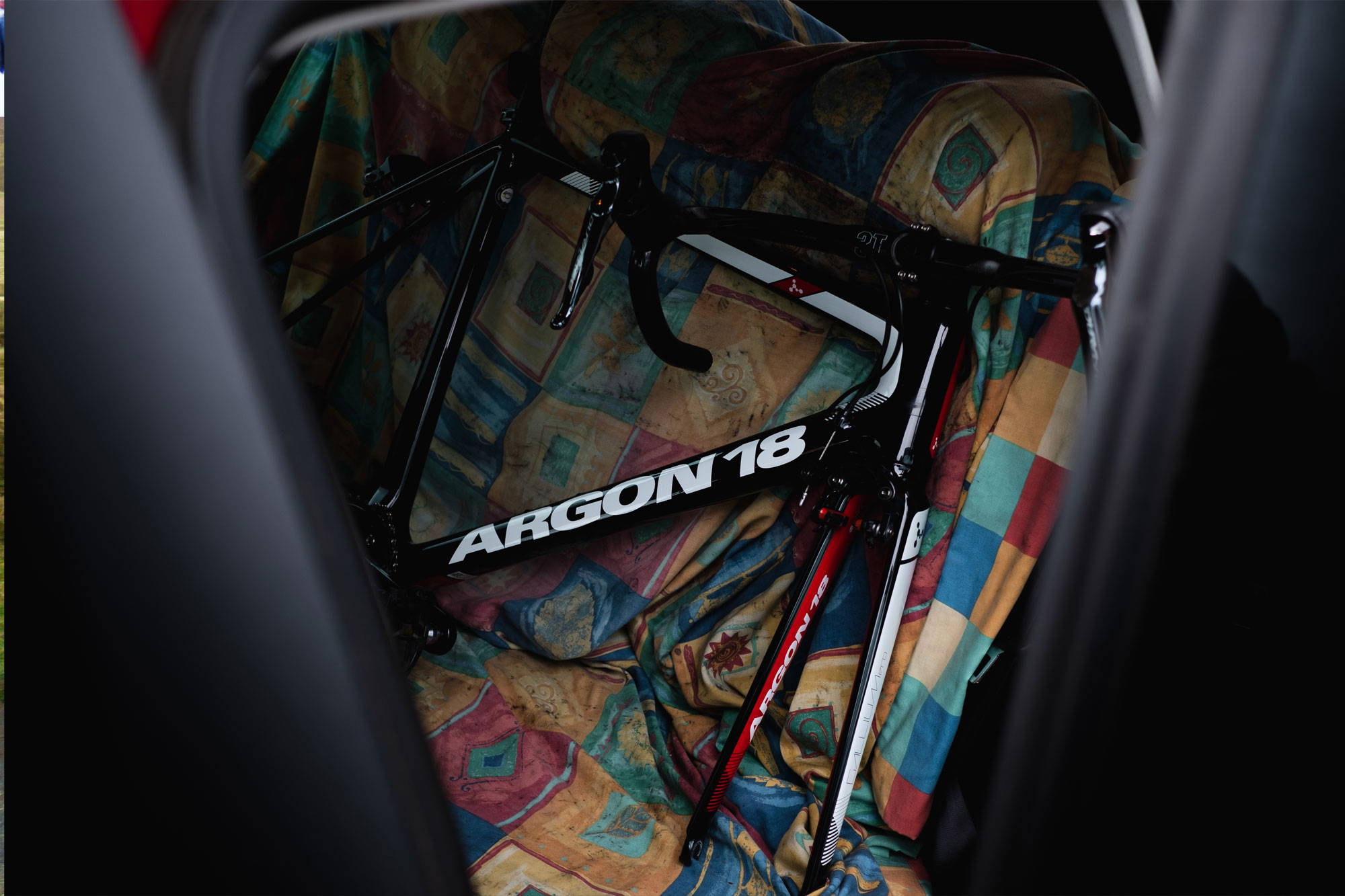 Tell us about your cycling. You've been racing for a while now, how did it all start?
I first got into racing through Mountain Biking back in the late 90's with friends at college. I saw the light and converted to road racing after getting fed up with losing time I'd made up on the climbs on the descents and spending as much time washing my bike as riding it. I bought a road bike to train on, then soon after my first road race I sold my Mountain Bike and carried on from there.
Hillclimb TT seems a weird sport to the outsider. Removing as many non-essential components from your bike as possible before riding as fast as you can up the kind of hills most people go out of their way to avoid… What drew you to it? 
What I really liked about it was the purity and simplicity of it - there's virtually no tactics - you just ride up a hill as fast as you can and although you are competing against others it has no influence on your ride it's just you against the climb and yourself and I think because of this I think the riders support the other competitors more at the events.
Hillclimbers obsess about saving grams on their bikes, what have you done to yours to drop weight compared to your regular road bike?
I've made a few modifications such as going for a single chainring, no front mech and the obligatory no bar tape, but other than that it's not modified that much. It's just a light frame with light components and light wheels which are probably the most important part, Hunt wheels obviously. I can't bring myself to saw off bits of the carbon bars and I've not cut half of my brake pads off like some. I'd say it's a competitively light bike but not extreme at all.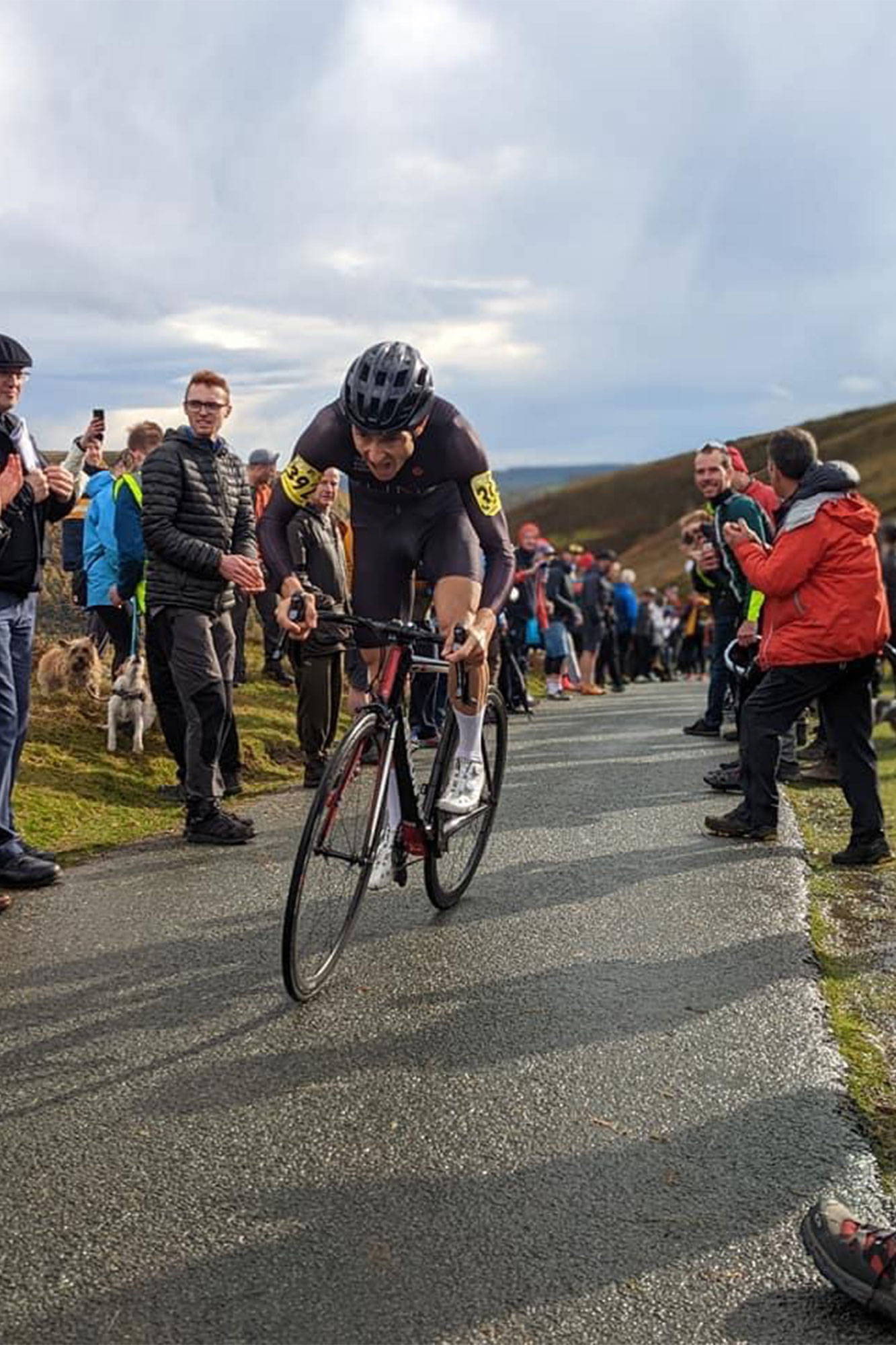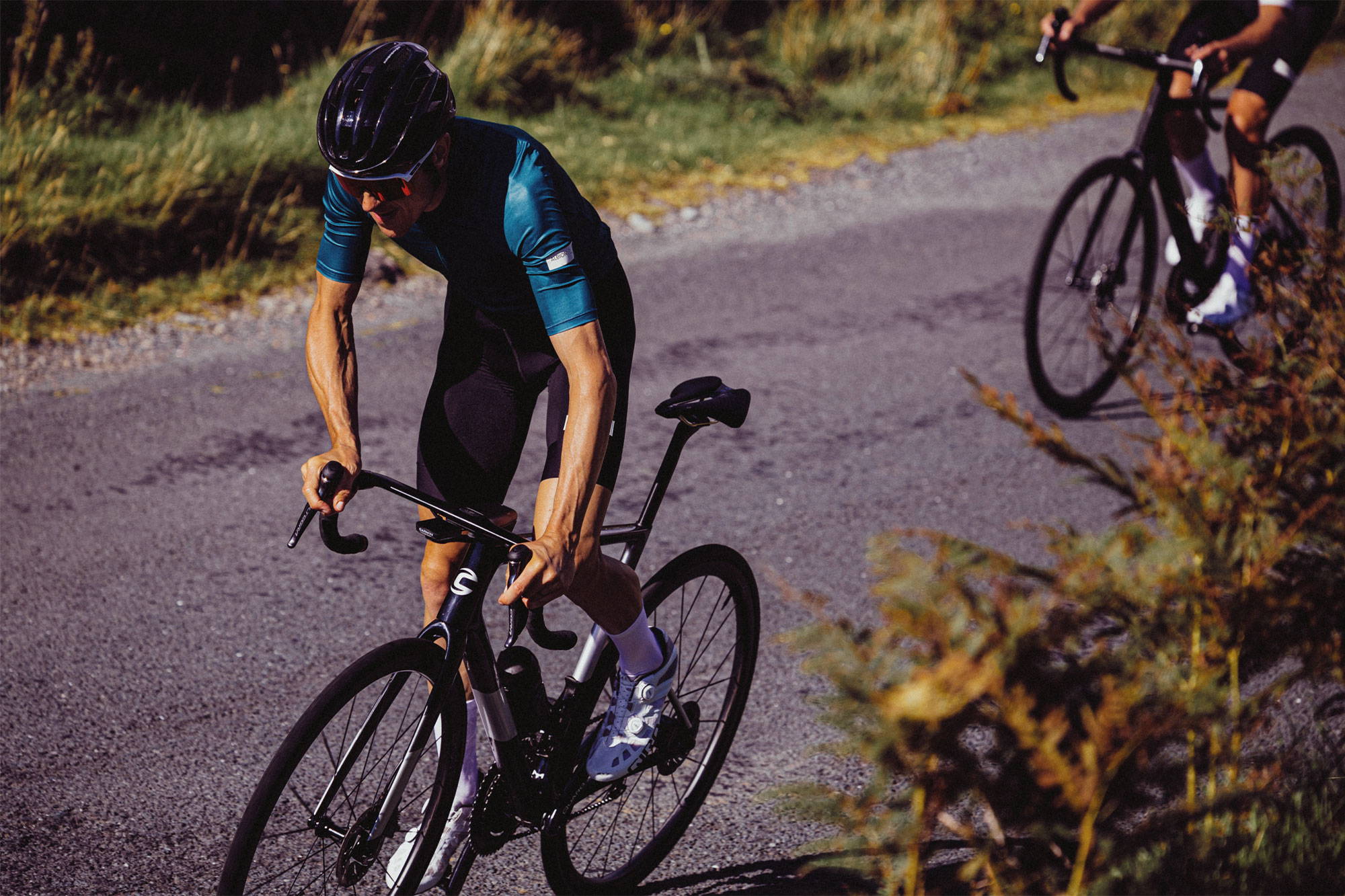 You travel all over the country to race, are there any favourites out there?  
There are lots of great events that are organised by fantastic people who do it for the love of the sport and all are great in their own way. Being the pinnacle of the season, the National Championships is always a special event with huge crowds and an amazing atmosphere, but I like the events that use a notoriously hard climb as it's much more of a challenge. So the steeper the better I suppose. Last year the first open hill climb ever staged on Bushcombe Lane up Cleeve Hill was a great event because it's a really steep climb - one I used to ride occasionally when I lived in the area. The one that I always go back to despite getting slower each year is the Bec CC hill climb. It was one of the first hill climbs I did and I was taken aback at the size of the crowds and atmosphere there, this and the Catford CC's event that's held in the morning on the same day are probably the closest you'll get to what it's like to ride through the crowds at the Tour.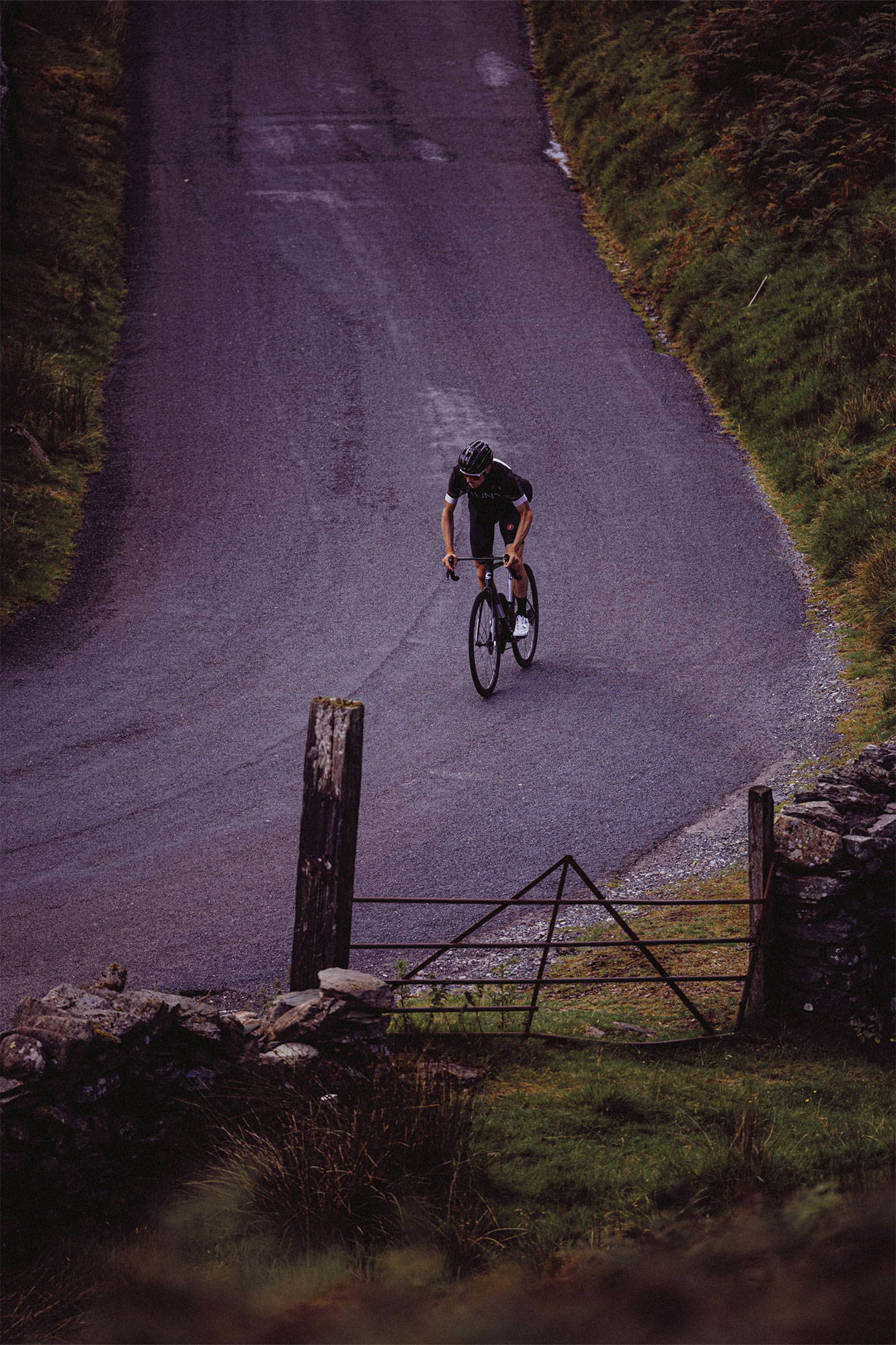 Any goals for this season?
At the Nationals I move up and age category and would really love to win it, with it being on The Struggle in the Lake District it's on a great climb too so that's my number one goal but there's the ESCA event on my local climb of Firle Beacon that I've never won and on the same day there's the Beachy Head CC event on Butts Ln too, I've been second in both a few times so if I could actually win either or both of these once before age really gets the better of me that would be really nice.